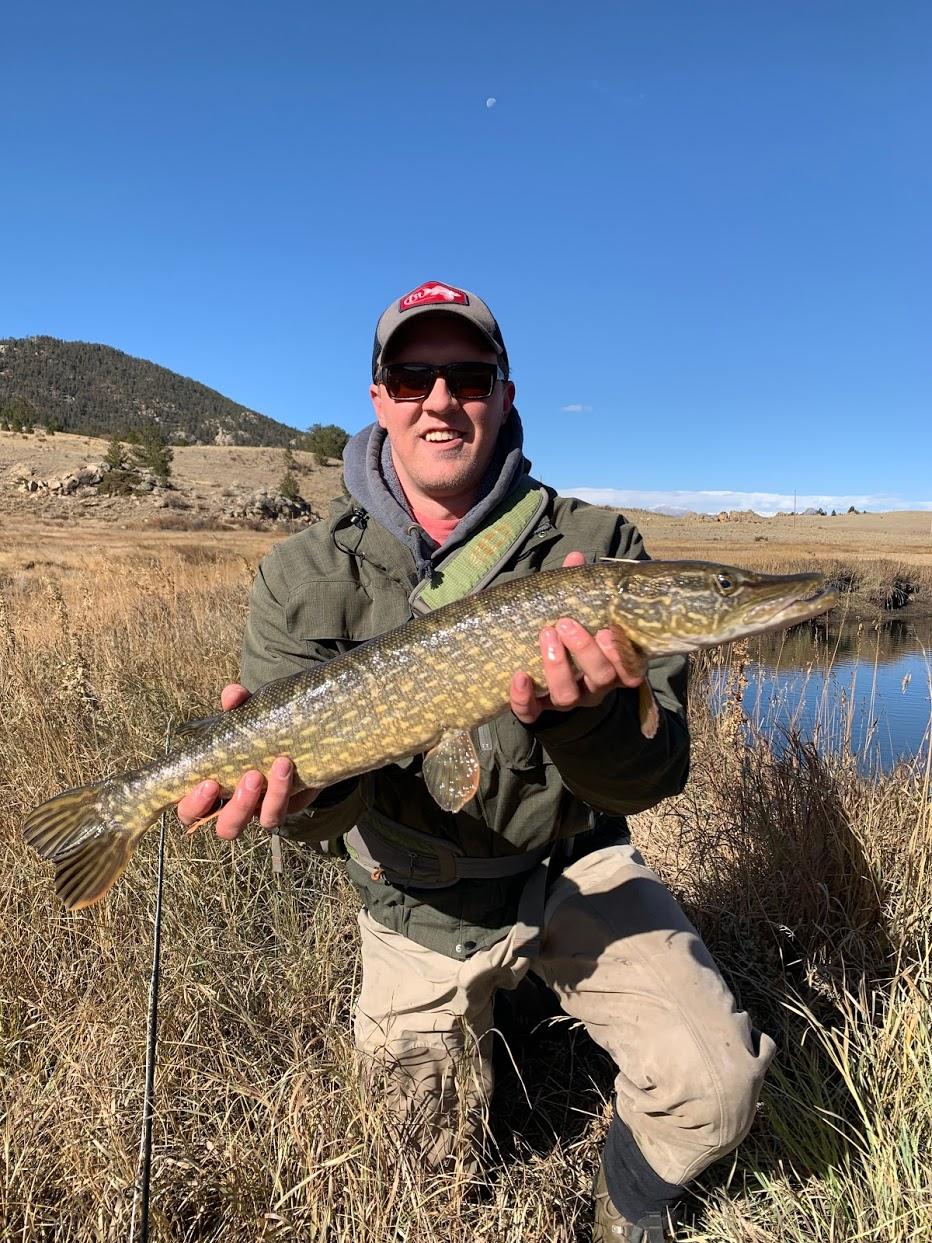 About Fly Fishing At The Tarryall Land & Cattle Ranch
We're just about an hour drive from Colorado Springs, which is especially convenient for a day trip to our beautiful hideaway on the Tarryall Creek tailwater. Our section of the creek usually quite clear, so it's easy to see Trout surface feeding or looking up for their next snack. It's also one of the reasons that we're among the premier dry fly fishing spots in Colorado. Though, getting the whole story on why the fishing is so good here means looking back to the mid-2000s when extensive restoration work was done.
In 2004, a major riparian and stream restoration project was funded in part by the Park County Land & Water Trust Fund. This project focused largely on reshaping and revegetating the banks along the river where overgrazing and other issues had negatively impacted the stream. A variety of in-stream structures were installed, including rock veins for grade control. The result was a vastly improved trout habitat with extensive changes to channel morphology. The project also planted a huge amount of willow and sod along the banks for much greater stream stability. So that these efforts would last, grazing and mowing was eliminated from reach.
There are no bathrooms or sanitary facilities on the property. You'll have to head up to the Tarryall Reservoir for those, and your nearest supply run is the town of Jefferson. What's more, there's not a lot of cover or shelter on the property, which makes lightning a real hazard. Planning your fly fishing trip with these things in mind will help ensure your day is about chasing fish and little else.
How Do You Get To Our Private Fly Fishing Waters On The TLC Ranch?
As we mentioned above, getting here from Colorado Springs is roughly an hour drive. Our pristine private fly fishing waters are found nineteen miles southeast of Jefferson along country road 77. The ranch gate and sign are about two miles below the Tarryall Reservoir. For more detailed directions and other information, please give us a call at (719) 836-4177.