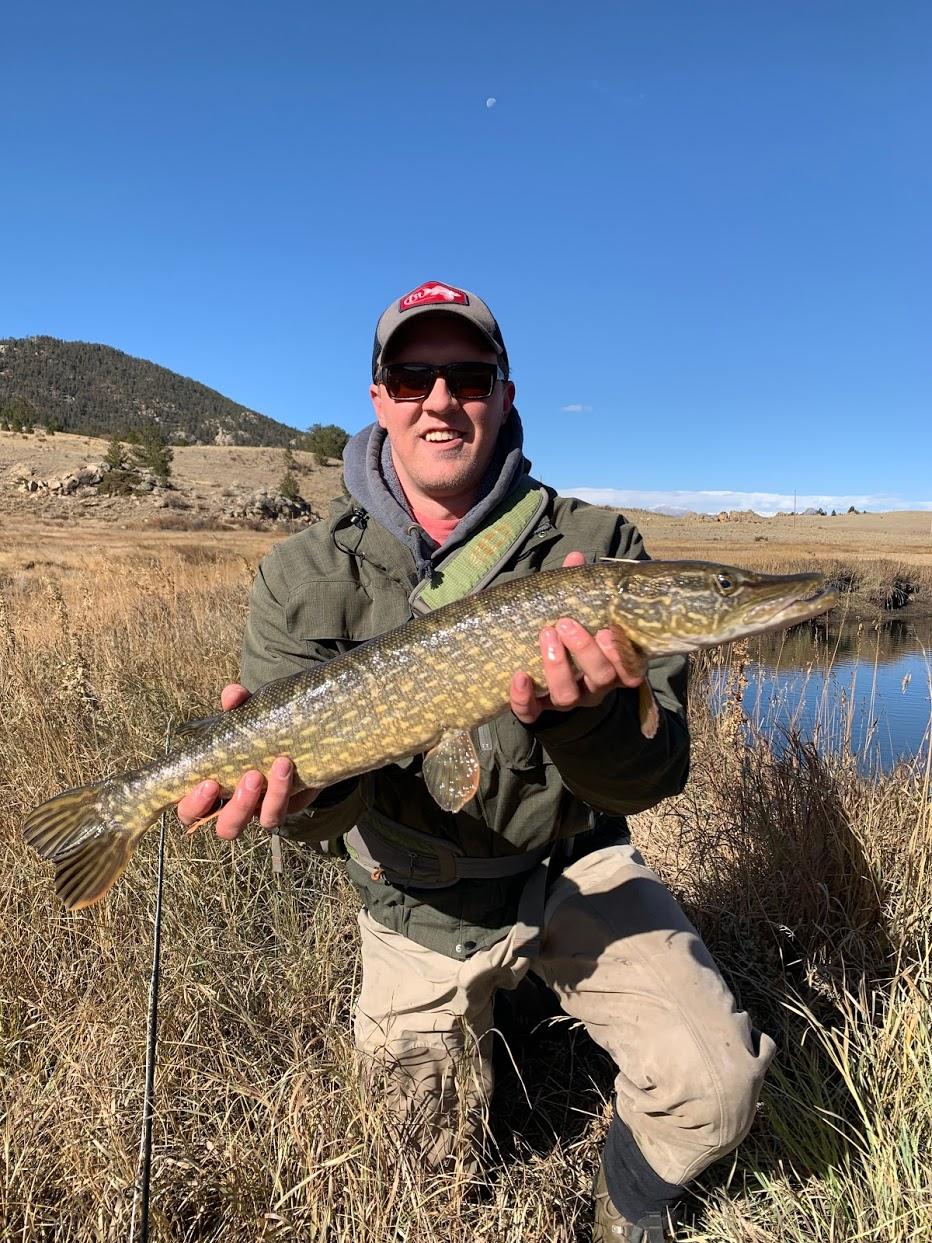 The Historic TLC Ranch On The Tarryall Reservoir Tail Waters
Spanning two hundred forty four acres, the historic Tarryall Land & Cattle Ranch isn't your typical private fly fishing tailwater in the Colorado Rockies. The rich history of our ranch tells the story of early homesteading as our nation expanded westward. It started in 1862 when William A. Derby chased his two brothers to Colorado Springs in search of gold. It didn't take long for the three brothers to find themselves making their way with ranch work before setting up their own cattle operations along Tarryall Creek in Park County. By June of 1886, Mr. Derby established a homestead claim along the water and built himself a log cabin for himself and new wife Inez. It wasn't long before their daughter Ela May arrived.
Within a year of occupying the property, the Derby crew had cultivated about fifty-five acres of the homestead. However, only hardy vegetables like potatoes and turnips did well. The rest of the ranch was mountainous grazing land with sparse timber over about forty acres.
Things were going good for the Derby family, but the hard-earned success was short lived. The summer of 1889 brought bears that killed several of the Derby cattle and the following winter took Mrs. Derby in a loss that was especially hard on her husband. By 1894, William Derby had sold the ranch to his brother Milford E. Derby before heading out for a new start.
The property was again sold in 1900 to Edwin M. Armor who promptly transferred it to Civil War veteran William E. Moses. In April of 1916, the property was sold to Alma and L. Paul Terhune, a couple from Iowa. They owned and operated the property for more than 40 years. In the 1920s, the Terhunes rented a small cabin to sportsmen who would fish on the Tarryall creek. After her husband died, Alma Terhune operated the cattle ranch on her own while also serving as secretary of the school board for several years. After Alma Terhune passed in 1961, the ranch was acquired by longtime locals Lee E. and Elsie Wallace who sold it to their daughter and her husband in 1963. They ran a cattle business on the ranch for more than 30 years.
We invite you to join the many anglers who have enjoyed this stretch of the Tarryall Creek throughout its long history. We think you'll agree that this is the very definition of what fly fishing in Colorado should be.